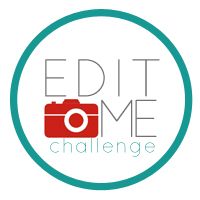 Hi everyone! Just sharing a quick post today. I recently discovered the
Edit Me Challenge
link up which essentially is to take an existing image and edit it how you like. So here is my first go entering this challenge!
Original Image
My Edited Version
I used Adobe Photoshop CS3 to edit this photo. Here is a synopsis of the steps I took...
Duplicated the layer
Used Free transform, warp to straighten horizon line
Selected sky and adjusted contrast to enhance clouds
Enhanced contrast for entire image
Adjusted colour
Smoothed edges of tree
Added noise / grain
Cropped image
I'm looking forward to participating in this weekly challenge in the future! It's really fun to see how differently everyone edits the photo!
Cheers